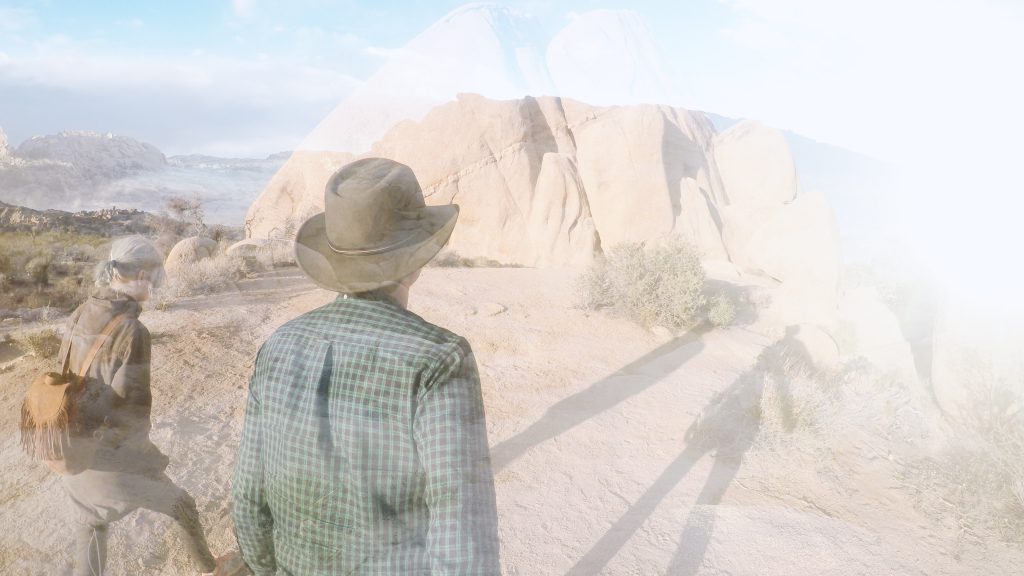 August was an incredibly busy month for me, and September is shaping up to be even more intense. Hence this post coming almost halfway through September. Nevertheless, I've committed myself to working on and publishing something creatively challenging every month. Or at least representative of every month.
In early August, I started working on another music project, but then my friend Ryan dropped this in my lap. He'd surprised his girlfriend (now wife) Leah with a trip to their favorite place, Joshua Tree National Park, where he'd eventually propose. Ryan had the forethought to record a lot of footage during the trip–about 6 hours of it, if my calculations are correct–thinking he might want to edit it together as a wedding gift. That's where I came in. I like variety in my creative endeavors, so I agreed to edit his footage for him, on the condition that the final cut would be mine. Luckily Ryan and I are mostly on the same page creatively, so that wasn't a big problem. We weren't likely to run into any major creative differences–and we didn't.
Of course, I like being able to help friends accomplish creative goals, but the challenge this project presented and that I was really attracted to, was going in blind on someone else's footage. I have never worked on a video where I was not instrumental in creating the footage, and where I would know what was there to work with, and approximately where to find it.
I watched a lot of footage at 2x speed, and did a lot of scrubbing through clips to get acquainted with them before I started laying out a sequence. I quickly discovered that the quirk of this collection of footage would be redundancy. There are only so many clips you can create from the driver's or passenger's seat of a car, or walking around a desert, before they all start to look the same. This is how I settled on this chunky, blend-mode based style. Overlaying the clips on top of each other diluted some redundancy and helped give a feeling of movement from point A to point B. It also feels right with the music, "All I know" by Washed Out, and is a style that comes naturally to me.
I did some motion graphics work in After Effects to create the image collage that zooms out toward the end of the video, but ultimately I am still not 100% satisfied with the timing. The After Effects software does not play nice with audio, which makes syncing up beats very tricky. Or maybe I just didn't manage to figure out how it's supposed to be done.
When everything was finished, I went through clip by clip to color correct everything, as well as doing a little masking where it would help. I finished it off with a color grade across the entire sequence. By this time though we were pretty close to the deadline of their wedding date on September 3rd, and as a result the polishing process was perhaps not carried out as meticulously as I'd have liked. Luckily the intentionally sloppy editing style helped disguise the limitations of our short timeline.
All in all, editing this video cost me about 35 hours, most of which was spent alone in this cave, and some of which was spent working directly with Ryan to smooth out narrative and transitional issues here and there.
Big congratulations to Leah & Ryan! For everyone else, check out the video, I hope you enjoy it. See you next month.