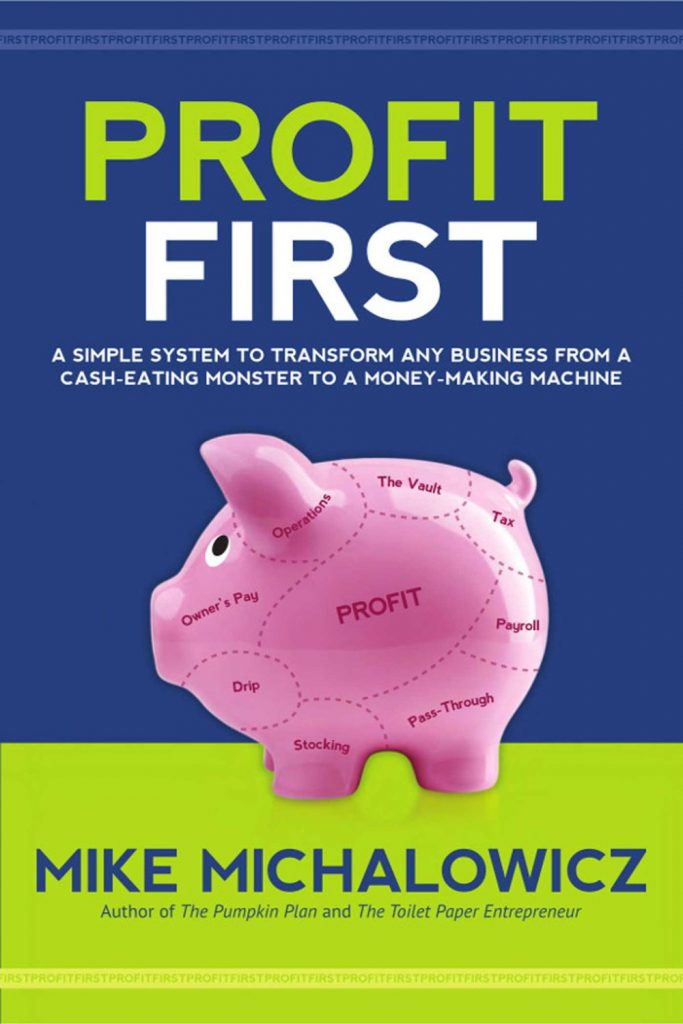 Let me start by saying, I am not a money guru. I almost never think about it, except when I don't have enough. I've hobbled through my personal and business finances for years, never fully recovering from stupid mistakes a teenager made in my name, but not going off the rails either. It's all looked pretty mysterious to me, even as other seem to grasp it with ease. I blame the tax code for giving me that impression. Just kidding, maybe. I've always been worried of running afoul of regulations, so I've never buckled down and tried to get creative with a money management system that would work for me. The funny thing is though, money management is something you can grow accustomed to and learn, and I'm someone who loves to learn. It's a wonder how it took so long for me to sit down and put a real and durable system in place.
As I might have guessed, my worries were overstated. Not all the "generally accepted accounting principle" are the only ways to do it, and it turned out I really just needed a sense of permission to try.
Enter Profit First, by Mike Michalowicz. This was a book unlike any money management book I'd read before. The jury is still out on the book's big promises, but within two months of implementing the profit first ideology into my lifestyle, I already felt more in control and secure with the financial operations of my business. I had more headspace to work with, and for the first time in my life, money (itself) has been kind of fun, instead of a necessary evil.
Profit First starts with some personal anecdotes that sounded like they could have come from my private journal. Namely, a tendency to raid the reserves and try to make up the difference later, ultimately reinvesting every single penny earned, back into the business. Most small business owner's have heard the advice "pay yourself first", but most small business owners quickly see how unrealistic that is. The concept in Profit First is a lot more manageable.
The gist of this idea is that you take a minuscule percentage off the top instead of the bottom; give some to yourself; put some in savings; put some in a rainy day fund. The point is that the amount is very small. He advises spreading out over different banks, making money harder to get to quick, and definitely using different accounts for each need. This flies in the face of classical accounting which usually has you dump everything in one big pot and rely on virtual accounts in your account software to determine what is where and why. That's something I've always had trouble with. But now, when I log into my bank account, the money in the pot is able to swish around because everything that's earmarked is already in some other account. Ultimately, Profit First will have you slowly increase those percentages over time, but I haven't gotten there yet. For now I'm appreciating the less anxiety producing swish as I adapt this process into the future.
Ultimately, my killer solution came in the form of a spreadsheet I now use to record every payment individually. It does a bunch of voodoo and calculates all the transfers I need to make. The funny thing is, I was a little ways into making this spreadsheet when I started reading the book. But I was wavering though those same old thoughts, "is this how I ought to do this?". Profit First quickly validated my plan and gave me what I needed to finish.
The Profit First book was an important read for me, though I haven't followed all the prescriptions to a tee. At least not yet. Instead, I used the philosophy and made something that I knew was going to fit into my own business. Of course, my business is 10 years old. So, like a lot of things I still find confusing, just a little more understanding or a fresh perspective is often all I need to grasp it and make real progress. I'm an incremental creature and like to iterate. I create a system for something and then use it long enough compile a list of what is and isn't working, then I go back and tweak or redesign. I work on the whole skill tree at once, instead of one branch at a time. So in a year or two, I fully expect to come back around and reassess the progress I've made and what I've learned and check back in on the book to see how I can improve further.
For other people who are just now starting a business though, I think this is a must read. Michalowicz is down to earth and candid and doesn't get wrapped up in financial mumbo jumbo. His goal is to help the reader understand how to make their business finances work for them, the real life, regular people like me who get lost in all the technical mumbo jumbo. Whether you're new in business or not, if the finances make you anxious, scratch your head, or tear out your hair… read this book. Give it a try. Money management is a problem you can fix, just buckle down and learn how.